Financial services salaries
What does it pay?
Want to know the pay for roles you are interested in? Use the drop-down to discover the national averages for salaries in your preferred job category.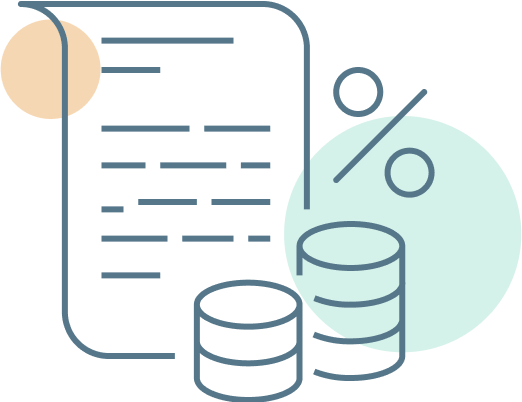 Small companies: < ¥ 100 million, Mid-size companies: ¥100 million - ¥500 million, Large companies: > ¥500 million
Hiring trends in financial services
Hiring activity led by high-growth sectors
Demand for financial services talent is driven by China's high-growth sectors, including tech, media, and healthcare.
Business expansion is increasing pressure to develop strong company cultures capable of attracting and retaining talent.
MNCs are maintaining headcount with a focus on filling vacant roles while they also have a stricter hiring criterion which prioritises domestic market banking experience.
of Chinese CFOs believe Mainland China will have the strongest post-pandemic growth globallyi
increase in assets under management in China in 2020ii
Fund management expertise needed for global investment
As new global players obtain licenses to run asset management operations in China, the asset management industry is experiencing unprecedented growth.
To support expansion, demand is rising for local talent with portfolio and risk management expertise, and front-office finance roles.
Senior positions, including the role of COO, are also in demand to set the business agenda for new market entrants.
FinTech drives demand for technical skills
Demand is high for candidates with skills and experience in system implementations, system upgrades, data analytics tools, and AI.
The FinTech industry has experienced rapid growth following COVID-19 as traditional organisations introduce new products and services, and new entrants emerge.
Rapid development in the FinTech sector is fueling demand for compliance professionals to navigate the evolving regulatory landscape.
Here are 5 ways to upskill your finance team for a digital future
China has the highest FinTech adoption rate amongst consumers in the worldiii
How much should I earn or pay?
Enter the job title below to reveal specific salary ranges
Top roles in demand
Compliance Manager
Corporate Finance, M&A Manager
Research Analyst/Investment Analyst
Risk Manager
In-demand technical skills/qualifications
IFRS 17 reporting
Fund accounting
Liquidity risk
Language skills (Mandarin, English – verbal and written) for multinationals
IT skills (Python, C+ BASIC, C, C++, COBOL, Java, R, Tableau, SQL, VBA, and Macro)
In-demand soft skills
Interpersonal skills
Stakeholder management skills
Adaptability
Hiring trends and insights
Understand how companies are going deeper than salary to attract and retain talent — and what workers want most.
Learn how companies are fostering welcoming, representative workforces.
Explore a world of salary and hiring insights
North and South America
---
UK, Europe and Middle East
---